All The Environmental Intelligence You Need Is Right Here At Gspatial.ai
Apply Gspatial's processed, actionable, modelled geospatial climate, air, soil, pollen and other environmental data by following 5 simple steps
Taking Problem Solving To The Deepest Of Its Roots
Learn more about how Gspatial.ai can help you.
For the first time ever, we've presented high-resolution data to train ML models, develop proprietary algorithms, and apply AI to problem solving in agriculture, healthcare, pharma, insurance, climate risks in various sectors and a lot more.
Agriculture
Track weather parameters to monitor farm health
Reduce yield loss due to various environmental factors
Visualize fluctuations with satellite imagery
Develop models for efficient agricultural practices
Tourism
Plan trips ahead of time with historical and forecast weather
Prepare better for risks with highly accurate data
Build climate risks resiliency to your travel plans
Marketing
Analyze product demand by location
Improve programmatic marketing and increase conversion rates (CTR/CPM)
Develop personalized marketing plans
plans Reduce marketing costs and get better outcomes with contextual relevance
Retail
Upgrade storage quality with environmental data-driven systems
Develop weather-based retail action plans to 10x your sales
Manage Inventory and stocking with modeled weather-based climate action plans
Insurance
Make climate risk assessments with data-backed suggestions
Let our scientifically accurate data help you with climate modeling and insurance personalization
Conduct thorough risk assessments based on intelligence for customers' property, crop, human health, and beyond
Geographical Global Data Coverage
5 sqkm spatial resolution and hourly temporal resolution across 90+ countries! Truly one of a kind dataset for better outcomes
Ambee's Proprietary Geospatial AI Technology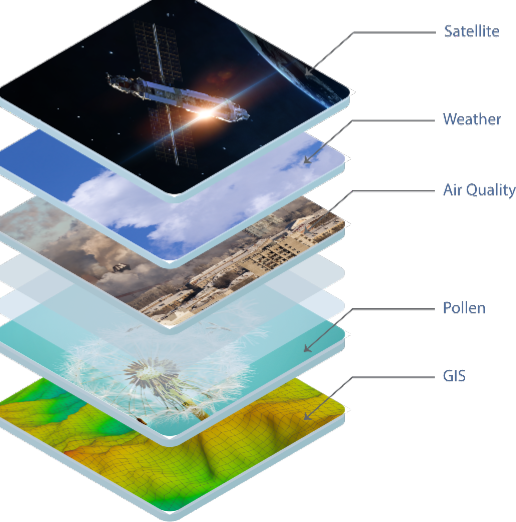 Collection
Ambee cumulates globally accessible geospatial data from hundreds of earth observatory satellites and thousands of on-ground sensors worldwide to provide hyperlocal and accurate intelligence.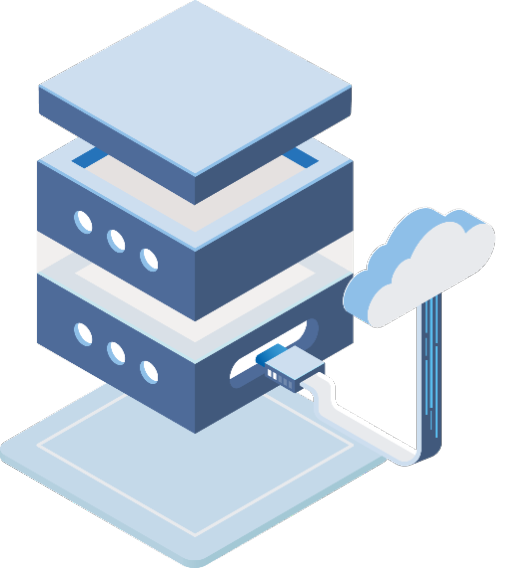 Validation
Proprietary AI algorithms designed by Ambee can process more than 1 TB of earth observatory data that ranges from parameters as simple as the melting point of snowcaps to complex computations such as air quality, vegetation, land cover, and more.
Modeling
Ambee's state-of-the-art ML pipelines and GPUs train multiple TBs of global spatial data all at once. The final product obtained can be easily accessed and applied across various industries.
Intelligence
Result Ambee provides a catalog of unique, accurate, hyper-local data in high resolutions compared to none. This geospatial data is insightful, actionable, and readily accessible through simplified APIs and easy-to-use API documentation.
Environment is volatile! Hence needs constant observation.
"There is no way that we can predict the weather six months ahead beyond giving the seasonal average"
― Stephen Hawking, Black Holes and Baby Universes and Other Essays
Needs
"Further, your industry is constantly moving, and we must create products for where the market will be tomorrow, not where it was yesterday."
Marty Cagan, INSPIRED: How to Create Tech Products Customers Love ―
WhitePaper
Weather-responsive Marketing: Making Marketing Intelligent
Weather-responsive marketing has driven businesses and spiked product sales worldwide. With historical data to analyze and forecasts to predict trends, marketers have used this to tailor campaigns and create awareness.
Download the whitepaper here to read more.
Read Now
The clientele trusts gspatial data...….
here's what they say
"Your API's really hit it out of the park"
CTO of a Swiss Digital Health Company
"Highly accurate, and great customer service. We are very happy with the integration"
Senior Vice President of an Australian drug discovery platform
"The API's are accurate and easy to use . This is a world class product."
CEO Wellthy Therapeutics
Are you looking for APIs for each environmental dataset?
We've got you covered. Ambee provides hyperlocal weather, real-time air quality, and accurate pollen APIs worldwide. Try out the Ambee API dashboard now to get a seamless experience.